Yay! iNSD is here!!! I hope you're already having fun and enjoying the awesome deals going on around the scrapbooking world this weekend! To celebrate our big scrapbooking holiday,
all my products are 40% OFF, and most of my bundles are up to 60% OFF through May 7th
!!! I also have
a beautiful NEW collab
at an amazing price, extra deals and other great surprises coming your way this weekend!!!
I'm so happy I can finally share with you what Ange and I have been working on this week! We're bringing you not only one, but
TWO new beautiful issues
of Life In Harmony, created to celebrate Moms and Dads, and to document the precious moments we live with them, or as parents ourselves! ♥
Only this weekend, you can get BOTH collections in a special iNSD grab bag for ONLY $5
!!! This is a deal not to be missed!!!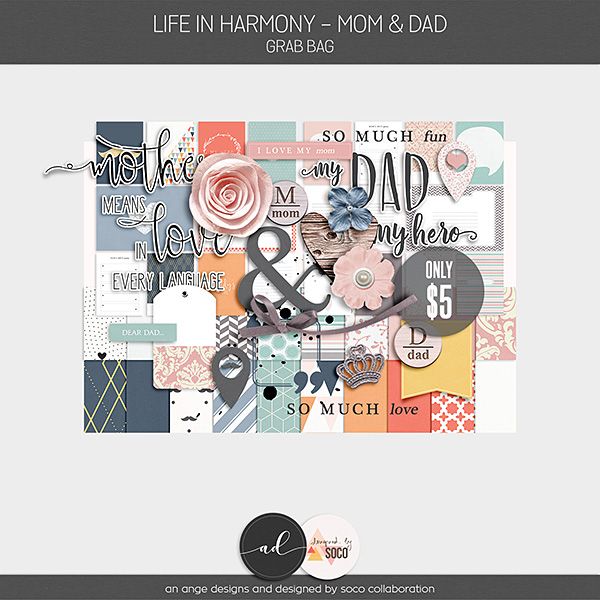 Check out some beautiful inspiration samples from our CT girls and the Cheery-O's:
Before you leave,
I have a little iNSD gift for you
! A lovely customer that had bought my December Memories template album, told me she would like to use it to make a year album for her grandchildren, so she needed other month titles besides December. I thought this could be useful for all of us, so here it is! I hope you like it!!! (And don't forget to grab my
May's DigiScrap Parade freebie
if you still haven't got it!)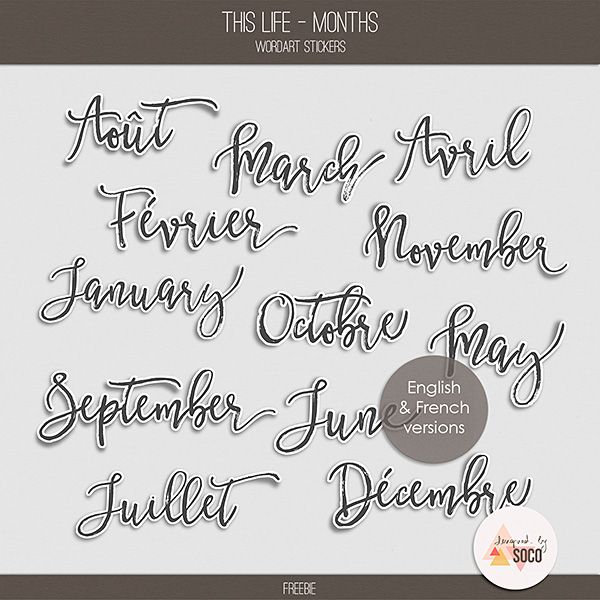 I have more fun and surprises coming during the weekend, so keep an eye on my blog and Facebook page because I'm sure you don't want to miss them!!!
Have a wonderful iNSD weekend!!!