Bonjour ! J'espère que vous avez bien profité de l'iNSD la semaine dernière et que vous avez déjà trouvé le temps de vous amuser avec tout ce que vous avez acheté ! Si vous n'avez pas eu l'occasion de vous procurer notre grab bag, ou si vous préférez acheter les produits individuellement, vous trouverez maintenant les packs de Life In Harmony – Mom & Dad
vendus séparément et en promo à 20% jusqu'au 14 mai
! Et si vous voulez quand même acheter tout ensemble, profitez du
bundle à seulement $8 pendant le week-end
!!!
Hello! I hope you had an amazing iNSD last week and you're now enjoying your new goodies! If you missed our grab bag, or if you prefer to choose products individually, now you can get all the packs of the Life In Harmony - Mom & Dad collections separately for 20% OFF through May 14th! And if you still want to grab everything together, the bundle is ONLY $8 this weekend!!!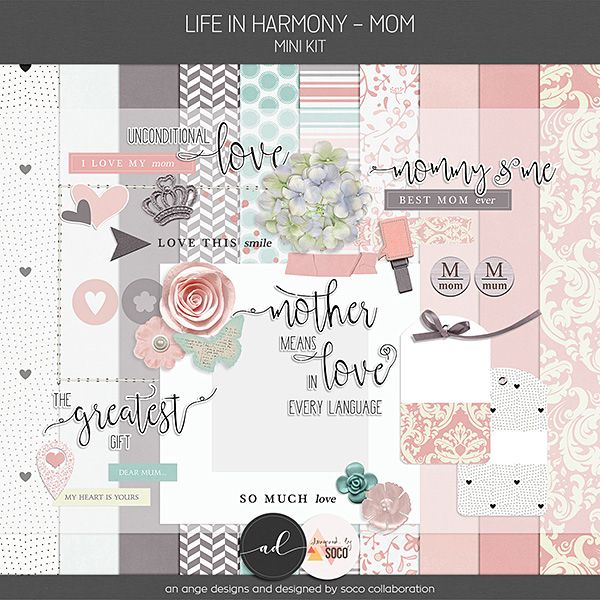 Les filles de nos CT et de la CT d'Oscraps ont fait de nouvelles merveilles !

Our CT girls and the Cheery O's made some new wonderful samples!
Je vous souhaite un bon week-end !!!
Have a great weekend!!!