La voici comme promis ! Ma nouvelle collaboration avec ma chère
Sabrina
s'appelle Childhood et elle sera parfaite pour scrapper tous les moments précieux passés avec nos petits, ainsi que nos beaux souvenirs d'enfance !
Tous les packs sont en promo à -20% ou vous pouvez vous procurer la collection entière pour seulement $8 jusqu'au 19 février
!
Here it is as I had promised! My new collaboration project with my dear Sabrina is called Childhood and it will be perfect to document all the precious moments shared with our little ones, as well as the beautiful memories of our own childhood! All the packs are 20% OFF, or you can get the bundle for ONLY $8 through February 19th!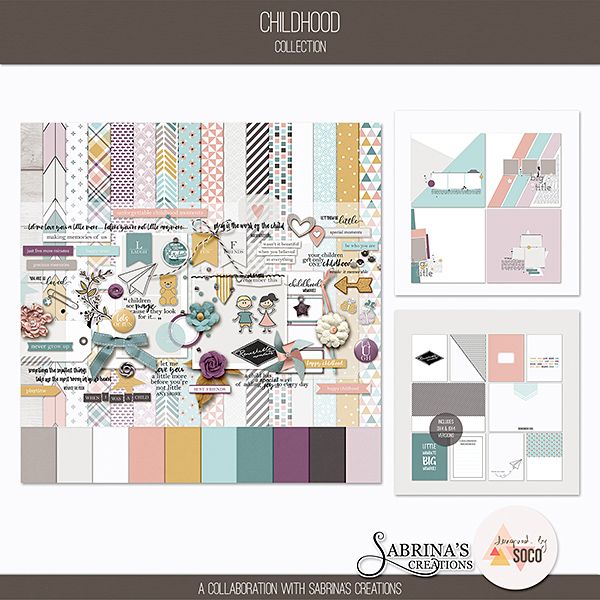 La collection comprend (veuillez cliquer sur chaque image pour voir la description détaillée du produit dans la boutique) :
The collection includes (please click on each image to see the product's detailed description in the store):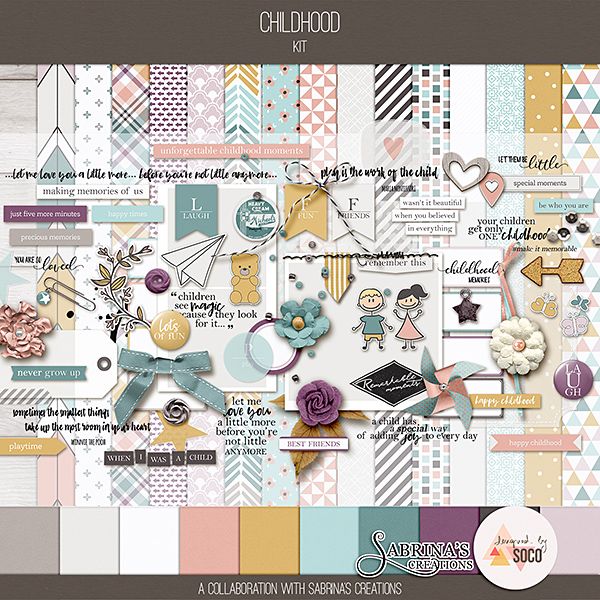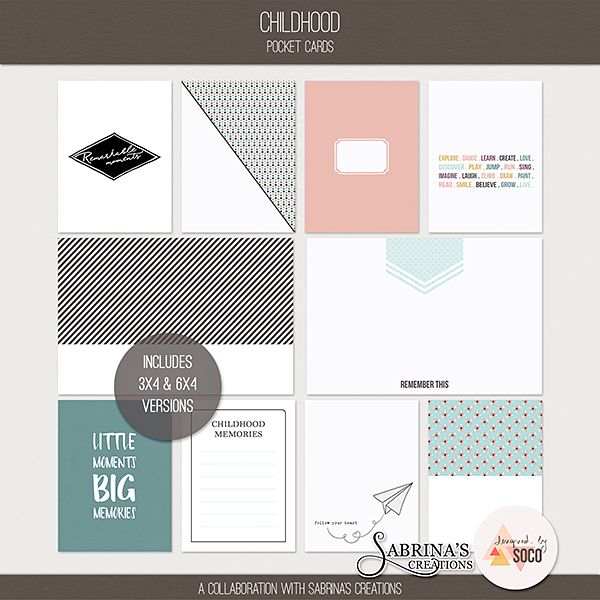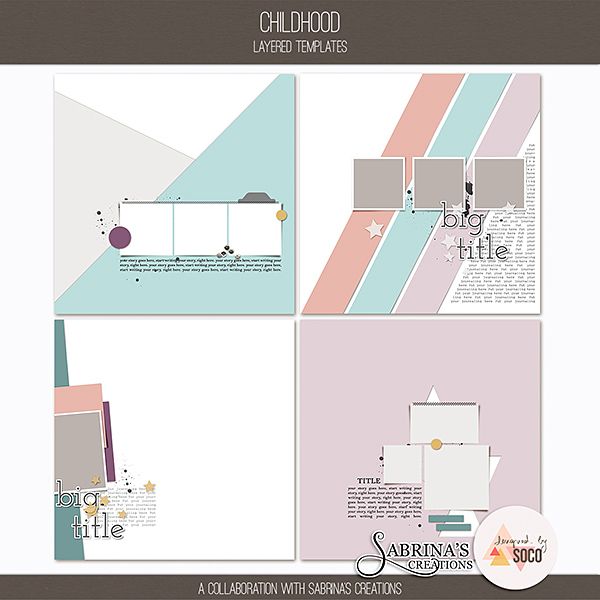 Les filles de nos CT et des CT d'Oscraps et The Lilypad ont fait de petites merveilles avec cette collection :
The CT girls, the Cheery-O's and the Pollys made some wonderful samples using this collection:
Voici les résultats du tirage au sort !
Félicitations kty
!!! Envoie-moi un message à designedbysoco_at_gmail_dot_com ou un MP sur
ma page Facebook
pour te faire parvenir ton cadeau !
And now, here are the results of the drawing! Congratulations kty!!!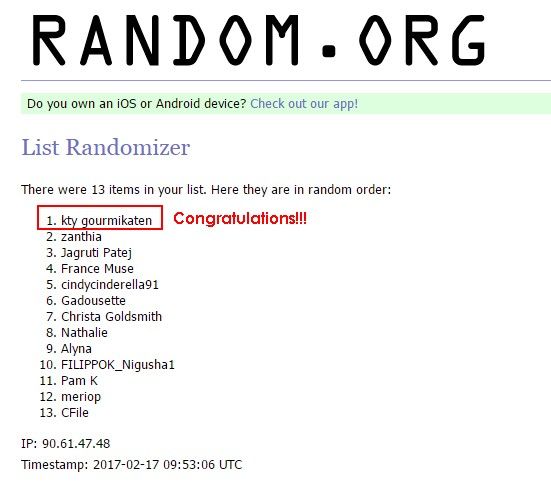 Allez voir les résultats du tirage chez
Sabrina
pour découvrir le nom de l'autre gagnant ! Si vous n'avez pas gagné, n'oubliez pas que vous pouvez toujours vous procurer
tous ces beaux produits à -20% et le bundle à seulement $8 pendant le week-end
!

Go to Sabrina's blog to find out who the other winner is! If you didn't win, remember you can still get all these beautiful goodies at 20% OFF and the bundle for only $8 through the weekend!
N'oubliez pas que mes produits dans la catégorie
Oldies But Goodies
(with a Twist) sont
toujours en promo à -50%
! Profitez-en !
Don't forget that my products in the Oldies But Goodies (with a Twist) category are still on sale for 50% OFF! Don't miss them!
Je vous souhaite un bon week-end !!!
Have a great weekend!!!