Le Black Friday est arrivé et c'est le moment d'en profiter !
Tous les produits de ma boutique sont en promo à -40%
, et j'ai en plus des offres spéciales sur
les bundles et les collabs, allant jusqu'à -70%
!!! J'ai aussi une superbe nouvelle collab à un prix incroyable, d'autres surprises et encore de beaux produits qui arrivent lundi pour le Cyber Monday !!!

Hello! If you were celebrating Thanksgiving yesterday, I hope you had a beautiful and blessed Holiday with your loved ones! ♥ Black Friday is here now, and I have a storewide 40% OFF sale for you, plus some incredible extra discounts going up to 70% OFF my collabs and bundles!!! I also have a beautiful NEW collab at an amazing price, extra deals and more beautiful goodies coming on Cyber Monday!!!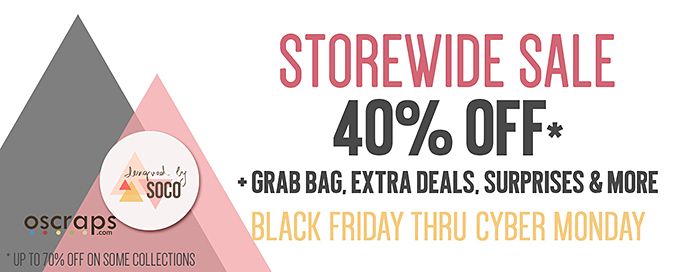 J'ai eu la chance de travailler pour la toute première fois avec ma chère Anita, d'
Anita Designs
, pour créer une magnifique collection qui parle de la famille, de notre chez nous, de nos beaux souvenirs… Et seulement
jusqu'à lundi, vous pouvez vous procurer le grab bag, qui contient la collection complète, pour seulement $6
!!!

I had the opportunity of teaming up for the very first time with my dear friend Anita, from Anita Designs, to create a beautiful collection about family, home, love and precious memories! You can get the grab bag containing the FULL collection for ONLY $6 through Cyber Monday!!!
Le grab bag comprend (les packs ne sont pas disponibles séparément) :
The grab bag contains (packs not available separately):
Bien entendu, vous trouverez ce grab bag en promo
chez Anita
aussi !
Of course, the grab bag is also available and on sale at Anita's store!
Regardez les magnifiques pages créées par les filles de nos CT et des CT d'Oscraps et The Digital Press :
Check out the beautiful inspiration from our amazing CT girls, the Cheery-O's and The Digita Press CT:
Avant de partir, je vous laisse avec ce petit aperçu d'un joli produit qui sera en boutique lundi pour le Cyber Monday, à un prix imbattable !!! Revenez me voir lundi pour en savoir plus !
Before I leave, here's a sneak peek of another beauty coming your way on Cyber Monday for a TOTALLY amazing price!!! Stay tuned!!!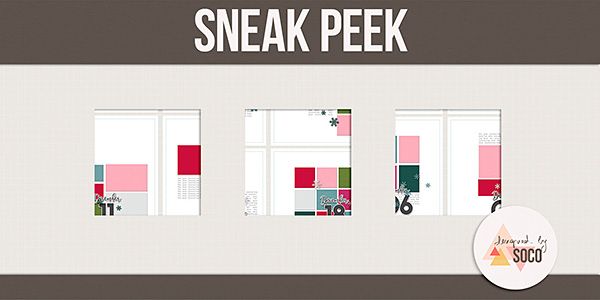 Je vous souhaite un bon week-end ! Amusez-vous bien en faisant du shopping !
Have a great weekend and have fun shopping!